May 18, 2018 10:47 PM Central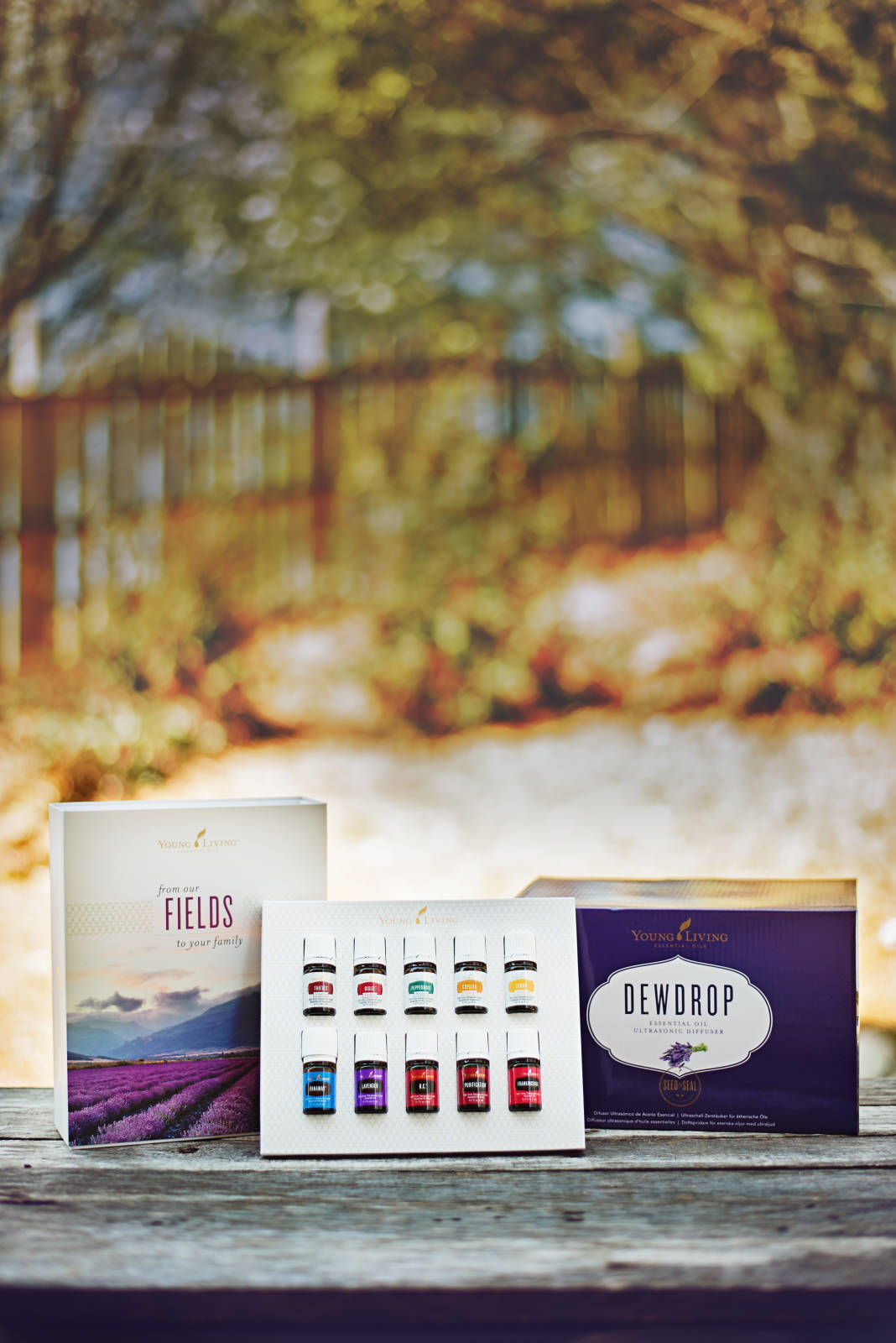 ---
Hello! My name is Vanessa. Two years ago, my life was forever changed in so many ways. However before I get into my story, I want to introduce you to my furry children. Fiona is my dream dog, she is the first dog I every got as an adult and I have always wanted a Great Dane! I have had her since she was 8 weeks old and she is my best friend. I decided since it didn't look like kids were in my future, she should have puppies!!
Fiona gave birth to Jax on August 1, 2015 at 5:00 pm. I have never had children, nor had I ever delivered puppies before. Yes somehow it was just Fiona and I, when Jax made his appearance, alone without any experience!! She jumped up and ran away, luckily I caught the little guy before his head hit the ground!! He weighed all of 5 ounces!! His brother and sister were almost triple his size. So when I tell you that Jax and I have been together since birth, I'm dead serious. (Side note: Opie was adopted by my dad and Gemma was adopted by a close friend and member of the Oily Concepts Team, so I still get to see my other children).
So fast forward nine months, Jax, had just entered the second fear phase or 'Fear Impact' period. "Even slight changes in the dog's environment can send the dog into a tizzy" (Fisher, 2014). Unfortunately, Jax's environment was turned upside down and inside out. You see, as Jax was entering this pivotal period of his life, both my grandmother and my mother passed away. So for the very first time in his life, I left him for an entire week! I had to drive cross country from Madison, Wisconsin to Las Vegas, Nevada in order to claim my mom. It was a horrible time in my life, I was an emotional wreck.
Jax picked up on my pain and grief before I left and then............I was gone, I left him!
Needless to say, he did not handle it well. When I got home, a good friend of mine saw my cry for help on Facebook and she rushed over. The first thing she did was put a drop of Young Living Lavender on her hand, she then rubbed her hands together and pet his ears and down his spine. I couldn't believe it - within a few minutes Jax was peacefully asleep. It was the first time in almost two months that this poor puppy was able to fall into a deep, relaxed sleep. I watched the tension ease away and I
became a member
and purchased my
premium starter kit
on the spot. I used lavender and Stress Away regularly and the other 9 oils sat in the box ....untouched ........collecting dust.....for well over 3 months.
During that time I planned my mom's funeral, made another trip out to Las Vegas in order to pack up her house and move it back to Wisconsin, handled all of the legal affairs and it was when the chaos finally stopped and I had a moment to breathe, I realized I was ok.......emotionally and mentally, I was ok!! WHOA! If two little oils could help me through all of that, what could the other oils do? So I threw myself into researching what the benefits and properties where of each and every single one of the remaining 9 oils in my kit. I was blown away by the power contained in each of the little bottles!!!
---
Essential oils are the volatile compounds of the plant, it is what protects the plant. If you are anything like me, you are a skeptic. One of the things I've learned while earning my undergrad in psychology is how to do my research!! Did you know that essential oils are currently used in perfume, as food flavoring, and in pharmaceuticals? "EOs and aroma-chemicals are low-volume high-value products used in perfumery, cosmetics, feed, food, beverages, and pharmaceutical industries"

(Baser & Buchbauer, 2016).
According to Research and Markets, there is an "increasing consumer awareness regarding health benefits associated with using natural & organic personal care products containing essential oils" (Research, 2016). Based on what I've seen, consumers are absolutely becoming more educated on the benefits of essential oils. However, you have to be diligent – know what is in your "essential oil" - as most are just perfumes!
"The use of pure essential oils both in such beauty massage and all the aromatherapy products on sale everywhere is doubtful (because of the cost) but the purchaser believes the advertisements assuring pure oil usage" (Baser & Buchbauer, 2016).
Essential oils are being used instead of antibiotics in animal feed (Leyva-López, et al., 2017). So why are essential oils typically not recommended for internal use? The answer is in the US, essential oils are labeled for cosmetic use, so full disclosure on the label is not required. Fragrances are a trade secret that must be protected, so we have no clue what is in them. Young Living is the first company to have been approved by the FDA for internal use!! Why do you think that is? It is because of their Seed to Seal promise, which means plants are grown on virgin land, with no chemicals, no pesticides, and the plants are even hand weeded. Young Living knows where their oils are coming from because they are in control from picking what seeds are used to bottling it up. They own their own farms and have partner farms, some have their own distilleries right on the land, while ALL of them have a Young Living lab to test the quality. While most companies use high pressure – high steam distillation to quickly distill their plants (Baser & Buchbauer, 2016), Young Living uses a low pressure – low steam approach to preserve the constituents within the essential oil.
There is a lot of blogs out there who regurgitate what they have heard, so be wary. Trust me there is a lot of negative talk about Gary Young and about Young Living, I've seen it. I almost quit recommending Young Living as a result. Luckily, I started looking at scholarly sources and academic journals, researching essential oils, in general. The more I research essential oils from reputable, scholarly sources, the more I realize Young Living walks the walk and talks the talk!!!
I told you my life was forever changed, in multiple ways. What started out as a Hail Mary to help my dog has totally changed my life for the better!
Young Living has helped me through my grief, has opened my eyes to a healthier lifestyle, has allowed me to travel around the world, and I see an early retirement in my future.
It is because of the positive impact Young Living Essential Oils have had in my life that I want everyone to have a
starter kit
in their homes, plus it is 50% off retail prices!!!

I know that was a lot to read and I appreciate you taking the time to listen to my story!!!
Jax & Nessa

References
Donaldson, J. (2017). The Effect of Aromatherapy on Anxiety Experienced by Hospital Nurses. MEDSURG Nursing, 26(3), 201-206.
Johnson, K., West, T., Diana, S., Todd, J., Haynes, B., Bernhardt, J., & Johnson, R. (2017). Clinical research article: Use of aromatherapy to promote a therapeutic nurse environment. Intensive & Critical Care Nursing, 4018-25. doi:10.1016/j.iccn.2017.01.006
Leyva-López, N., Gutiérrez-Grijalva, E. P., Vazquez-Olivo, G., & Heredia, J. B. (2017). Essential Oils of Oregano: Biological Activity beyond Their Antimicrobial Properties. Molecules, 22(6), 1-24. doi:10.3390/molecules22060989
Research and Markets. (2016). Global Essential Oils Market (2011-2021) - Increasing Consumer Awareness Regarding Health Benefits - Research and Markets. Business Wire (English).
May 14, 2018 06:25 PM Central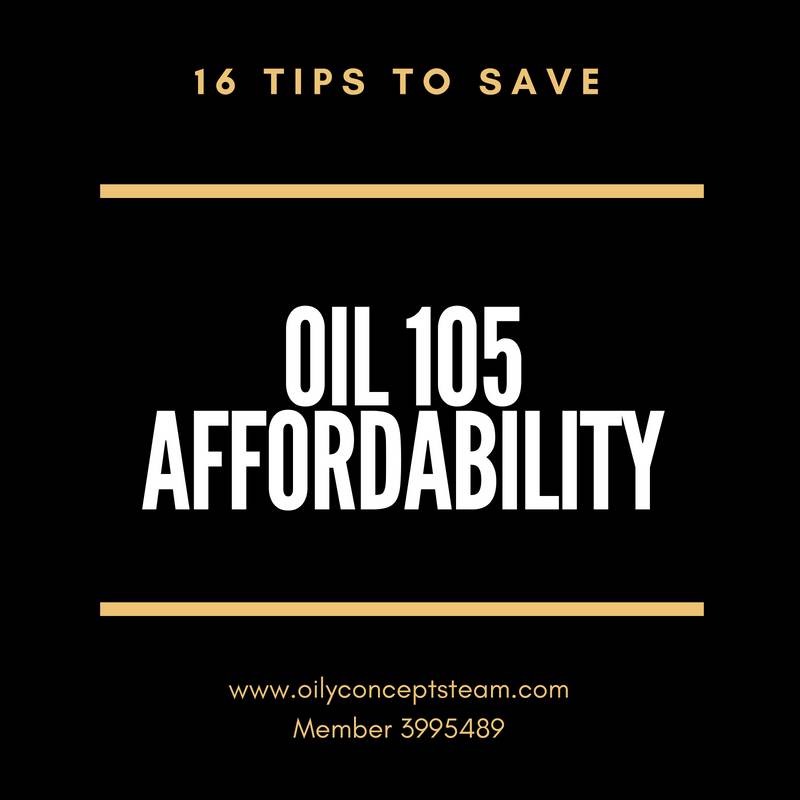 Oils are pricey!
Rose oil runs about 200 dollars a bottle. GLF—a liver cleanse—about 160 a bottle. Jasmine and Melissa are just under 100 dollars a bottle. When you look at the price, it can be pretty deterring to use essential oils! So let's break it down into bite sized pieces- I'm going to give you 15 tips on how to make your oils more affordable.
First off, all those oils I listed above are in the minority. 80-90 percent of Young Living oils are below 35 dollars a bottle—and most bottles are 15 milliliters, meaning you get 250 drops out of them. You don't use oils by the bottle—you use them by the drop. That's 250 applications for a 30 dollar bottle of oil, or it costs you 8 cents a drop.
But still—that 30 bucks can be hard to come by. Why pure essential oils? Why does it matter? Let's talk about the importance of not oils shopping at Wegmans or Amazon. There's no rating system in the United States, so the closest we get is the FDA requirement that a "pure" oil be 5 percent oil in each bottle. Young Living's rating system is:
Grade A: therapeutic medicinal, organic fields, distilled at low temps
Grade B: food grade—but can contain synthetics, pesticides, carriers, chemical extenders
Grade C: perfume oils, typically extracted with solvents—like hexane, which can cause cancer
Grade D: floral water, a byproduct of Grade A distillation; no medicinal benefit
Every bottle of Young Living oil is Grade A and researched to get the most therapeutic value. You can read more about the research that goes into our distillation process
here.
When you eat an apple sprayed with pesticide, you get just the single apple. But when it takes 60-thousand rose blossoms to make one ounce of rose oil, it's like eating the entire apple tree sprayed with pesticide. It's dangerous. You don't want to use adulterated oils on your skin, you don't want to diffuse them and give them access to the limbic lobe of your brain, you don't want to soak in them in the bathtub and you definitely don't want to take them internally.
Here are 16 tips to get the most out of your oils stock.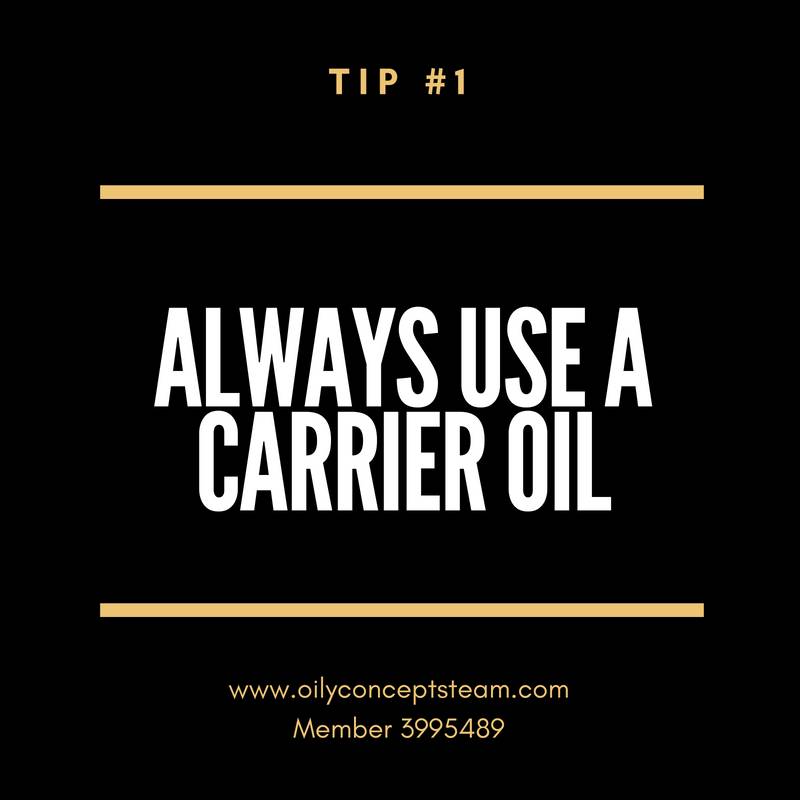 Always use a carrier. I'd make it a matter of point just to use it—unless you don't feel that it's doing anything. Then I'd up the dosage and lay off the carrier for that one ailment. You can make a bottle of oil last a very long time—even if a family—if you're diluting it. One drop of oil contains 40 million trillion molecules—that's a 1 with 19 zeroes after it—and it only takes 8 molecules to enact change in the human body. We as Americans love to slather things and super size them—but do it with the carrier oil, not your precious essential oil. You'll still get the benefit.
Kids love to get into oils! (Teens do too!) I can't tell you how many times I've come across my oils selection and found the peppermint nearly gone—or my frankincense—goodness! To get past this, especially with older kids, I make them their own roll ons. Then I can control the amount of oil they're getting, and they still feel special—like they have their own oils like mom and dad.
Really make good use of the Quick Reference Guide or the Life Science Publishing guide. If you flip through it, it may list 20 different oils for sleep. If I'm on a tight budget, I'll make a list of all the oils for an ailment—then look them up on the Young Living site and price them out. Why try $60 dreamcatcher—if $22 dollar lavender—or better yet-- $11 dollar cedarwood—may work just as well? Try some of the other suggestions!
Attend an oils class! Many members on the Oily Concepts team generate their own oils stores. It's a great way to pick up a cream with a half dozen oils in it without having to come up with 80 dollars for each bottle of oil to assemble your own cream. That cream can last for years, depending on how often you're using it.
Contact your upline and borrow a dram! If you're a Young Living member, you were signed under someone else. Many times, the people above you may have an oil you don't have—that you really want to try—without dropping 50 dollars. A good example of this is progessance plus. When working with oils to support the endocrine system, there are quite a few oils that work—dragontime, lady sclerol, progessance—ask your upline for a dram so you can try it for a few days, and see how your body responds to that specific oil.
To save on shipping, combine with other moms essential rewards orders. Or better yet, if you want to earn free oils, ask other people what they need! Essential rewards is my favorite way to earn free oils. If you spend 190 PV, you get 2 bottles of oils free. If you spend 250 PV, you get 2 free oils and a cash incentive—like free ER points. If you spend 300 PV, you get 2 free oils, a cash incentive, and a free supplement or care product like shampoo or NingXia Red. You also get 10 percent back in free oil for the first 6 months, 15 percent from months 7-12, and 20 percent after a year. If you're spending 100PV, that's 20 dollars in free oil! That's a full bottle of lavender or 2 bottles of lemongrass or jade lemon. It's totally worth it. When I first started using essential oils, I'd just throw up on facebook and ask if anyone needed anything before my order went in. That's how I'd hit 300PV every month—it wasn't just my order. But I'd get 30 dollars in free oils from the order to pick out new oils for my family. It's GREAT!
Another way to get your oils for free is to share the oils with family and friends. It sounds daunting, but you have fallen in love with the oils—and want to get more of them in your home. You want your friends to have the same things in their home—and start moving toward a chemical free house. Consider hosting a class. Did you know if 3 of your friends get a kit—you get $50 per kit—and your kit was basically free? Or you can restock it if you're running low! One class could literally pay for all your oils every month.
Once you've done that, get your friends signed up on essential rewards. That's a way of having residual income every single month without hosting classes. It pays for your oils for free. For the first 3 months someone is signed under you, you get 25 percent of all they spend. After that, you get 8 percent. If they place a 100 dollar order—that's 25 dollars in free oils for you in the form of a Young Living paycheck.
Other tips for stretching your dollar: share your oils order! Get with a friend and decide what your two top oils are in common. Each of you pick one up, then share it in roll ons. It's a cost effective way of trying new oils.
If you have no good resources close to you—contact ME! I'm more than happy to help out!!!
There's more then one way to dilute. You've heard of putting oils in fractionated coconut oil in a roll on bottle. I put about 12-15 drops per bottle. But you can also put 6-10 drops in a 2 ounce cream base. You can put 10 drops in a 4 ounce massage oil. You can put a cap of thieves cleaner in a full spray bottle—and that costs just a quarter. It's about 6 dollars a bottle for organic cleaner! Thieves is so much more cost efficient. The Shampoo, conditioner and body wash can be split into thirds and filled with water!
Look at how you're using the oils. You can put a drop of oil in honey to soothe your throat—or you can diffuse 6 or 8 drops in a diffuser. 1 drop is more cost efficient. Find the most effective way of using the least amount of oil—is it topical, internal, or diffusing—depending on what you're working with?
Finally—weigh the overall cost. Look at products in your home you can swap for oils or oils infused products instead—laundry soap at the store for thieves laundry soap, or thieves dish soap or fruit wash or cleaner— the cleaner only costs $1 a bottle. When you price it out versus what you're already using, and budget it in instead of what you hit up at the store—you'll find it's affordable.
If you want to know where to start using essential oils, I recommend a Young Living premium starter kit with a rainstone diffuser. It's the only thing off Young Living's site that's half off. Just the frankincense and the diffuser are worth the value of the entire kit. That's a very practical, cost-effective way of stocking oils—without buying them each individually.
It's cheaper to restock with kits! If you get another full starter kit, you just restocked your diffuser and basically got 11 oils for 70 bucks—that's 6 dollars a bottle!! The Golden Touch kit has some stellar oils in it—thieves for immune system support in the winter, Melrose for your skin, endoflex for endocrine support, that's your thyroid,—there are liver support oils, and even digize—which I take internally to soothe my digestive system. When you get the kit, it averages to 11 dollars a bottle. You are basically buying your oils in bulk.
This one works for large families—buy the 15mL bottles. Lavender is much more affordable in the larger size—those 15mL bottles are 3 times the size of the 5mL bottles—and sometimes, they're not even double the price. A 5mL has 90 drops; a 15mL has 250 drops. Pay attention to the size of what you order.
Hopefully that helps you save a few dollars on your oils!
xoxo,
Jax & Nessa