Feb 20, 2017 10:50 PM Central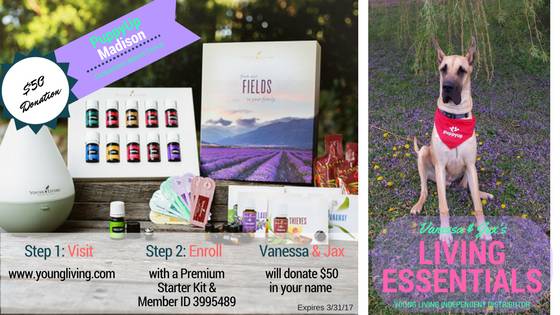 I'm very excited to announce that every new member who enrolls with a Premium Starter Kit and member ID 3995489 I will be paying it forward! I will be forwarding the $50.00 referral bonus to PuppyUP of Madison in the new members name.
The Puppy Up Foundation is committed to discovering the common links between canine and human cancers and the causes of these cancers through comparative oncology research. The Puppy Up Foundation's scientific objectives are: Broadening our understanding of the links between human and companion animal cancer, creating a cross institutional collaborative platform, developing new approaches to research, and funding translational cancer studies that benefit both pets and people.