May 19, 2018 01:13 AM Central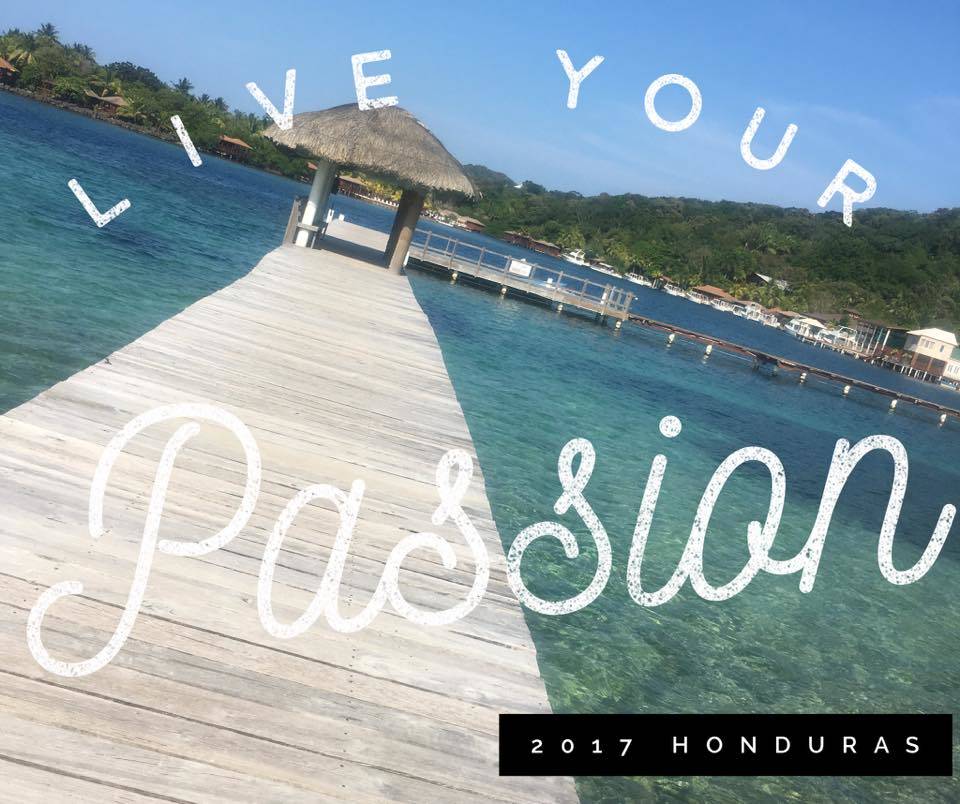 I have never been happier to have been proven wrong!!! I still have not "sold" a premium starter kit, I'm not a salesman still have no desire to be. I have simply shared with people what I have learned. I've shared how essential oils can help support their immune system, respiratory system, endocrine system, muscular system, the whole enchilada! As a result, Young Living started sending me checks!!!!!! Yeah, they are paying me to teach my friends and my family ways to live a healthier lifestyle, it's crazy! Young Living has created a opportunity for anyone with any education level and any background to earn a residual income by sharing, teaching and helping people.
I have been able to reconnect with old friends and meet so many amazing people on my oily journey. The relationships that have been formed with the members of Oily Concepts is the most precious aspect of this "business". I don't know if I would have made it through my grief and depression without the Oily Concepts family. They have been there for me just as much as I have been there for them. These relationships are irreplaceable and they continue to grow stronger. We get together for continued oily education, to catch up on each other's lives and to thrive.
In addition, to my wonderful oily family, Young Living has given me the opportunity to travel! Last year, I was able to leave the country for the first time in my life. Not once, but THREE times!!! The extra income I received allowed me to visit friends in Panama, then I was able to participate in the 2017 Global Leadership Cruise where we went to Honduras and Belize, and the final trip was to the Grand Cayman Islands!! Never in my wildest dreams did I think that when I purchased my premium starter kit that I'd become a world traveler. This year, I've visited the Dominican Republic and I'm hoping to be selected to participate in the Cambodia Service Trip. Young Living members selected will spend time learning in detail about Hope for Justice's rescue, recovery, and restoration programs, which help empower survivors of human trafficking. Members will also help teach a workshop to girls at the Shine Career School in Cambodia and participate in other local service projects.
The Oily Concepts Team is just a few weeks away from joining thousands of other Young Living families to attend the Young Living International Convention in Salt Lake City, Utah. This is our first time attending and the Oily Concepts Team is being recognized for reaching the rank of Silver. My only regret is that Gary Young will not be there so that I can personally thank him for the opportunities and blessings he bestowed on a stranger, me.
Here is the 2016
Income Disclosure
statement, check out the different ranks and monthly payments!!!
May 18, 2018 10:47 PM Central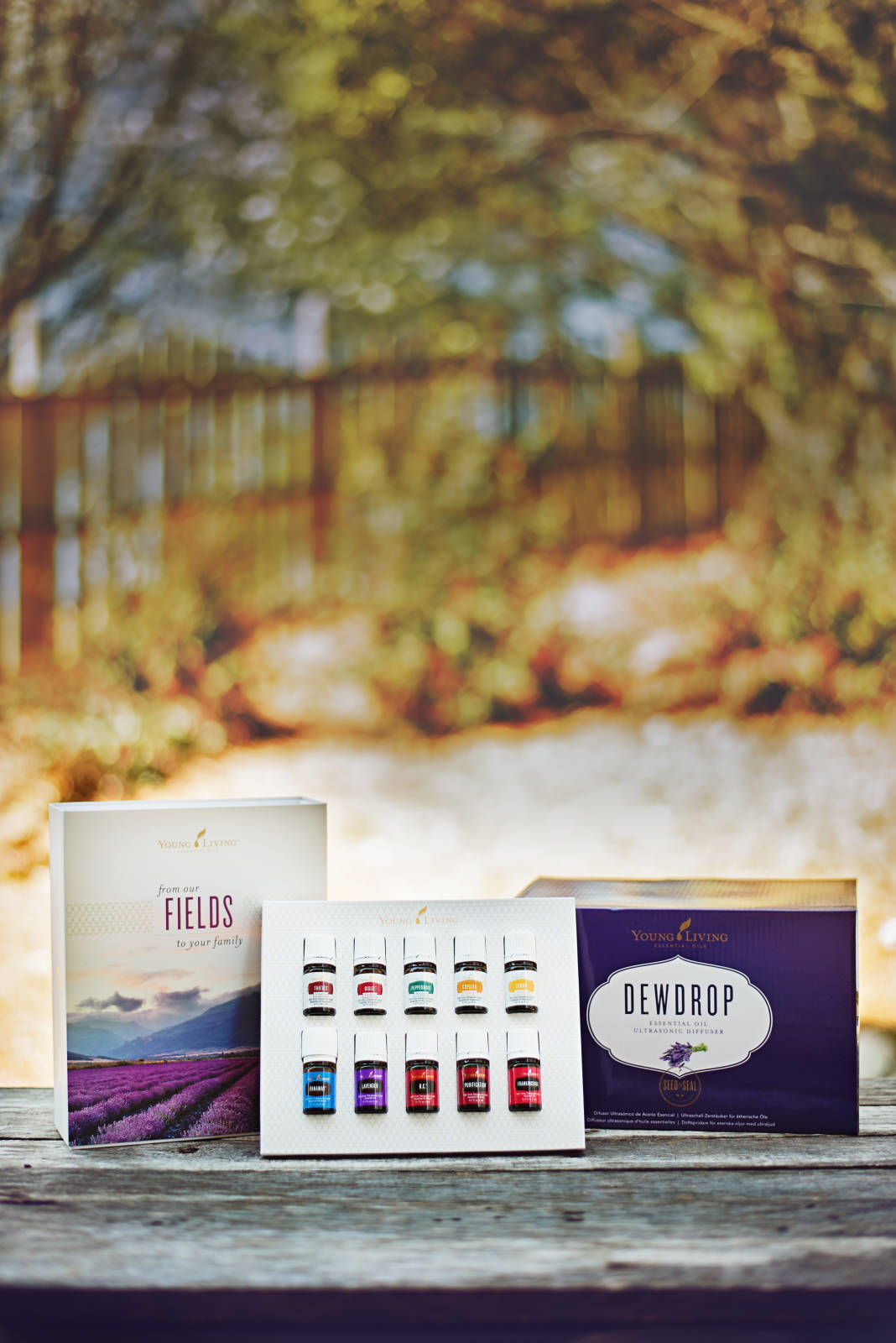 ---
Hello! My name is Vanessa. Two years ago, my life was forever changed in so many ways. However before I get into my story, I want to introduce you to my furry children. Fiona is my dream dog, she is the first dog I every got as an adult and I have always wanted a Great Dane! I have had her since she was 8 weeks old and she is my best friend. I decided since it didn't look like kids were in my future, she should have puppies!!
Fiona gave birth to Jax on August 1, 2015 at 5:00 pm. I have never had children, nor had I ever delivered puppies before. Yes somehow it was just Fiona and I, when Jax made his appearance, alone without any experience!! She jumped up and ran away, luckily I caught the little guy before his head hit the ground!! He weighed all of 5 ounces!! His brother and sister were almost triple his size. So when I tell you that Jax and I have been together since birth, I'm dead serious. (Side note: Opie was adopted by my dad and Gemma was adopted by a close friend and member of the Oily Concepts Team, so I still get to see my other children).
So fast forward nine months, Jax, had just entered the second fear phase or 'Fear Impact' period. "Even slight changes in the dog's environment can send the dog into a tizzy" (Fisher, 2014). Unfortunately, Jax's environment was turned upside down and inside out. You see, as Jax was entering this pivotal period of his life, both my grandmother and my mother passed away. So for the very first time in his life, I left him for an entire week! I had to drive cross country from Madison, Wisconsin to Las Vegas, Nevada in order to claim my mom. It was a horrible time in my life, I was an emotional wreck.
Jax picked up on my pain and grief before I left and then............I was gone, I left him!
Needless to say, he did not handle it well. When I got home, a good friend of mine saw my cry for help on Facebook and she rushed over. The first thing she did was put a drop of Young Living Lavender on her hand, she then rubbed her hands together and pet his ears and down his spine. I couldn't believe it - within a few minutes Jax was peacefully asleep. It was the first time in almost two months that this poor puppy was able to fall into a deep, relaxed sleep. I watched the tension ease away and I
became a member
and purchased my
premium starter kit
on the spot. I used lavender and Stress Away regularly and the other 9 oils sat in the box ....untouched ........collecting dust.....for well over 3 months.
During that time I planned my mom's funeral, made another trip out to Las Vegas in order to pack up her house and move it back to Wisconsin, handled all of the legal affairs and it was when the chaos finally stopped and I had a moment to breathe, I realized I was ok.......emotionally and mentally, I was ok!! WHOA! If two little oils could help me through all of that, what could the other oils do? So I threw myself into researching what the benefits and properties where of each and every single one of the remaining 9 oils in my kit. I was blown away by the power contained in each of the little bottles!!!
---
Essential oils are the volatile compounds of the plant, it is what protects the plant. If you are anything like me, you are a skeptic. One of the things I've learned while earning my undergrad in psychology is how to do my research!! Did you know that essential oils are currently used in perfume, as food flavoring, and in pharmaceuticals? "EOs and aroma-chemicals are low-volume high-value products used in perfumery, cosmetics, feed, food, beverages, and pharmaceutical industries"

(Baser & Buchbauer, 2016).
According to Research and Markets, there is an "increasing consumer awareness regarding health benefits associated with using natural & organic personal care products containing essential oils" (Research, 2016). Based on what I've seen, consumers are absolutely becoming more educated on the benefits of essential oils. However, you have to be diligent – know what is in your "essential oil" - as most are just perfumes!
"The use of pure essential oils both in such beauty massage and all the aromatherapy products on sale everywhere is doubtful (because of the cost) but the purchaser believes the advertisements assuring pure oil usage" (Baser & Buchbauer, 2016).
Essential oils are being used instead of antibiotics in animal feed (Leyva-López, et al., 2017). So why are essential oils typically not recommended for internal use? The answer is in the US, essential oils are labeled for cosmetic use, so full disclosure on the label is not required. Fragrances are a trade secret that must be protected, so we have no clue what is in them. Young Living is the first company to have been approved by the FDA for internal use!! Why do you think that is? It is because of their Seed to Seal promise, which means plants are grown on virgin land, with no chemicals, no pesticides, and the plants are even hand weeded. Young Living knows where their oils are coming from because they are in control from picking what seeds are used to bottling it up. They own their own farms and have partner farms, some have their own distilleries right on the land, while ALL of them have a Young Living lab to test the quality. While most companies use high pressure – high steam distillation to quickly distill their plants (Baser & Buchbauer, 2016), Young Living uses a low pressure – low steam approach to preserve the constituents within the essential oil.
There is a lot of blogs out there who regurgitate what they have heard, so be wary. Trust me there is a lot of negative talk about Gary Young and about Young Living, I've seen it. I almost quit recommending Young Living as a result. Luckily, I started looking at scholarly sources and academic journals, researching essential oils, in general. The more I research essential oils from reputable, scholarly sources, the more I realize Young Living walks the walk and talks the talk!!!
I told you my life was forever changed, in multiple ways. What started out as a Hail Mary to help my dog has totally changed my life for the better!
Young Living has helped me through my grief, has opened my eyes to a healthier lifestyle, has allowed me to travel around the world, and I see an early retirement in my future.
It is because of the positive impact Young Living Essential Oils have had in my life that I want everyone to have a
starter kit
in their homes, plus it is 50% off retail prices!!!

I know that was a lot to read and I appreciate you taking the time to listen to my story!!!
Jax & Nessa

References
Donaldson, J. (2017). The Effect of Aromatherapy on Anxiety Experienced by Hospital Nurses. MEDSURG Nursing, 26(3), 201-206.
Johnson, K., West, T., Diana, S., Todd, J., Haynes, B., Bernhardt, J., & Johnson, R. (2017). Clinical research article: Use of aromatherapy to promote a therapeutic nurse environment. Intensive & Critical Care Nursing, 4018-25. doi:10.1016/j.iccn.2017.01.006
Leyva-López, N., Gutiérrez-Grijalva, E. P., Vazquez-Olivo, G., & Heredia, J. B. (2017). Essential Oils of Oregano: Biological Activity beyond Their Antimicrobial Properties. Molecules, 22(6), 1-24. doi:10.3390/molecules22060989
Research and Markets. (2016). Global Essential Oils Market (2011-2021) - Increasing Consumer Awareness Regarding Health Benefits - Research and Markets. Business Wire (English).
May 15, 2018 01:57 PM Central
There once was a time when the safest place on earth for a person was home.
Today, we live in an environment that is fundamentally different than that of 50 years ago. In many ways the world is better. Children live longer, healthier lives than the children of any previous generation. Thanks to safe drinking water, better education, decent housing, and modern medicine children no longer face polio, smallpox, measles, yellow fever, cholera, and the other infectious diseases – Infant mortality is greatly reduced.
But we have our own issues.
Whether we like it or not chemicals are all around us and are increasing, in places we would have never imagined. Chemical substances are part of everyday life and are a major part of our economy, our communities, and our homes. While chemical substances provide some benefits, they also have harmful effects if not properly managed. There are some places where toxic chemicals are causing serious problems. Our homes are filled with chemicals. In our cleaners, our personal care products, our cosmetics, our pots and pans. These can negatively impact our health and environment.
Let's be clear. Yes, we are made up of chemicals, essential oils are chemicals, but I'm not talking about those chemicals. We are talking about the harmful chemicals, that can negatively impact our health and our environment. Whether we like it or not chemicals are all around us, in places we would have never imagined.
Let me introduce you to "The Dirty Dozen"
These are toxic chemicals commonly found in personal care products. There are a lot of chemicals listed but let's just introduce you to some of the names and at a very high level where they are used and when they are suspected to do to our bodies and our environment.
1. BHA and BHT: Used mainly in moisturizers and makeup as preservatives. Also, harmful to fish and other wildlife.
2. Coal Tar Dyes - Artificial colors - also found in processed foods, lipstick. Look for p-phenylenediamine hair dyes and in other products colors listed as "CI" followed by five digits. The U.S. color name may also be listed (e.g. "FD&C Blue No. 1" or "Blue 1").
3. DEA-related ingredients: Used to make cosmetics creamy or foaming products, such as moisturizers and shampoos. Also acts as a ph Adjuster. Also found in sunscreens, soaps, cleansers, and shampoo. Acute toxicity to aquatic organisms and potential for bioaccumulation
4. Dibutyl phthalate (pronounced thal-ate), or DBP, is used mainly in nail products as a solvent for dyes and as a plasticizer that prevents nail polishes from becoming brittle. Phthalates are also used as fragrance ingredients in many other cosmetics, but consumers won't find these listed on the label. Fragrance recipes are considered trade secrets, so manufacturers are not required to disclose fragrance chemicals in the list of ingredients (see also Fragrance/Parfum). DBP is also commonly used in polyvinyl chloride plastic (PVC) to render it flexible.
5. Parabens: Used in a variety of cosmetics as preservatives. Suspected endocrine disrupters and may interfere with male reproductive functions. Parabens are the most widely used preservative in cosmetics. They are also used as fragrance ingredients, but consumers won't find that listed on the label.
6. Formaldehyde-releasing preservatives: Used in a variety of cosmetics. Slowly release small amounts of formaldehyde, which causes cancer. These formaldehyde-releasing agents are used as preservatives in a wide range of cosmetics. Other industrial applications of formaldehyde include production of resins used in wood products, vinyl flooring and other plastics, permanent-press fabric, and toilet bowl cleaners.
7. Parfum (a.k.a. fragrance): Any mixture of fragrance ingredients used in a variety of cosmetics — even in some products marketed as "unscented." Some fragrance ingredients can trigger allergies and asthma. Some linked to cancer and neurotoxicity. Some harmful to fish and other wildlife.
8. PEG compounds: Used in many cosmetic cream bases. Can be contaminated with 1,4-dioxane, which may cause cancer. PEGs (polyethylene glycols) are petroleum-based compounds that are widely used in cosmetics as thickeners, solvents, softeners, and moisture-carriers. PEGs are commonly used as cosmetic cream bases.
9. Petrolatum - aka mineral oil or petroleum jelly: Used in some hair products for shine and as a moisture barrier in some lip balms, lip sticks and moisturizers. The European Union classifies petrolatum a carcinogen and restricts its use in cosmetics. PAHs in petrolatum can also cause skin irritation and allergies.
10. Siloxanes: Look for ingredients ending in "-siloxane" or "-methicone." Used in a variety of cosmetics to soften, smooth and moisten. These silicone-based compounds are used in cosmetics to soften, smooth, and moisten. They make hair products dry more quickly and deodorant creams slide on more easily. They are also used extensively in moisturizers and facial treatments.
11. Sodium Laureth Sulfate: Used in foaming cosmetics. It is common in shampoos, shower gels and facial cleansers. It is also found in household cleaning products, like dish soap. Look also for related chemical sodium lauryl sulfate
12. Triclosan - Used in antibacterial cosmetics, such as toothpastes, cleansers and antiperspirants. Suspected endocrine disrupter and the extensive use of triclosan in consumer products may contribute to antibiotic-resistant bacteria. The Canadian Medical Association has called for a ban on antibacterial consumer products, such as those containing triclosan.
FOR FURTHER RESEARCH DOWNLOAD - THE "DIRTY DOZEN" BACKGROUNDER
which reviews "INGREDIENTS INVESTIGATED IN THE DAVID SUZUKI FOUNDATION SURVEY OF CHEMICALS IN COSMETICS "
Source: http://www.davidsuzuki.org/issues/health/science/toxics/dirty-dozen-cosmetic-chemicals
These chemicals are a proven risk to our health and environment.
Today people face hazards that were unheard of a few decades ago. We are at risk of exposure to thousands of new synthetic chemicals. More than 80,000 new chemicals have been invented since World War II. Most of these chemicals did not previously exist in nature and they have been circulated widely into the environment.
Why are these chemicals a threat?
Easy absorption

- Synthetic chemicals can enter the body by ingestion, inhalation, or through the skin. Infants are at risk of exposure in the womb and through breast milk.

Mass production - Over 4 billion pounds of toxic chemicals are released into the nation's environment each year, including 72 million pounds of recognized carcinogens.
Too little testing - Only a fraction of chemicals have been tested for toxicity and more studies are needed.
Heavy use of pesticides - Over 1 billion pounds of pesticides are used in the United States each year and approximately 5.6 billion pounds are used worldwide. The US Department of Agriculture has estimated that 50 million people in the United States obtain their drinking water from groundwater that is potentially contaminated by pesticides and other agricultural chemicals. These chemical pesticides are used on lawns and gardens, and inside homes, schools, day-care centers and hospitals.
Environmental Persistence - Many toxic chemicals will persist in the environment for decades and even centuries.
According to the Centers for Disease Control and Prevention (CDC), more than 200 high-volume synthetic chemicals can be found in the bodies of nearly all Americans, including newborn infants. Of the top 20 chemicals discharged to the environment, nearly 75 percent are known or suspected to be toxic to the developing human brain.
From the moment a child is born, over 200 courses through their veins.
So how do we know what to replace them with? Which products we can trust?
This is where YL is here to help. Young Living is known for its large selection of pure, authentic essential oils and essential oil based products. We have a wide selection of safe, naturally derived, plant based products for the whole home! YL has great alternatives to harsh cleaners, personal care products and cosmetics filled with chemicals.
Young Living cares deeply about people and integrity. It cares about Wellness and has created some of the highest quality, most effective and purest products to help people just like us to reduce the risk of toxic chemicals. You can get started by saving 50% off with the Thieves or Savvy Minerals Makeup Premium Starter Kit today, both come with a Young Living membership which allows you to save 24% off all future purchases.
You can orders today here!
I want you all to think about 1 or 2 products you would like to replace right away. What are they? Write them down right away, make a written commitment to yourself to start today.
Have you heard of Young Living's Loyalty Program Essential Rewards (ER)? An average family spends $130 monthly on household products. Join ER and replace those toxic products with money you are already spending. (and earn points towards free product!)
By replacing just a few products each month, within a year you will significantly reduce impact of toxic chemicals in your home. It's about small simple changes! By consistently replacing a few products each month you can easily reduce the impact of toxic chemicals. You can impact someone's entire life with YL and we can make this world a safer place with just small, simple changes. What are you waiting for? A year from now, you will wish you had started today.
Click here to begin your journey!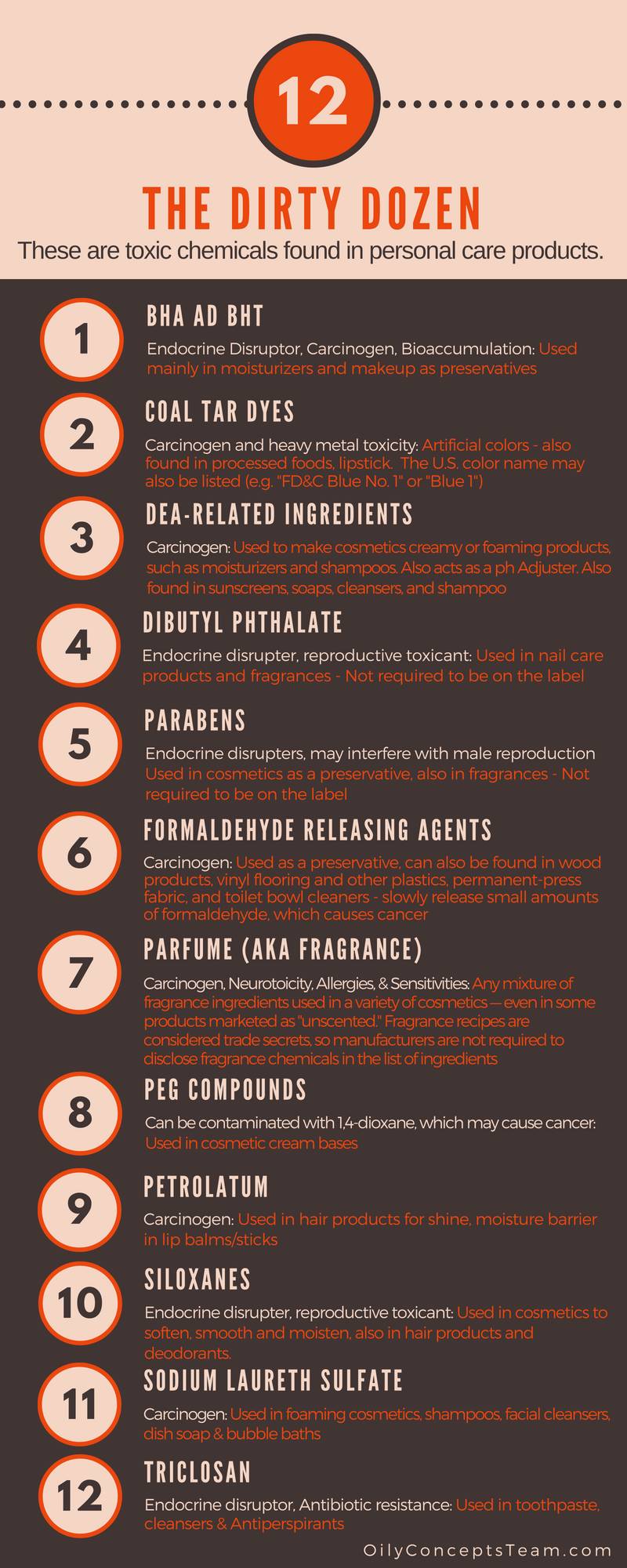 References
Donaldson D, Kiely T, Grube A. Pesticide's industry sales and usage 1998-1999 market estimates. US Environmental Protection Agency; Washington (DC): Report No. EPA-733-R-02-OOI. Available from: http: //www.epa.gov/oppbead/ pesticides/99 pestsales/market-estimates.pdf. [Ref list]
United States Environmental Protection Agency. Chemical Hazard Data Availability Study: What Do We Really Know About the Safety of High Production Volume Chemicals? Washington, DC: Office of Pollution Prevention and Toxics, 1998. https://noharm-uscanada.org/sites/default/files/documents-files/915/Chemical_Hazard_Data_Availability_Study_1998.pdf
United States Environmental Protection Agency. Toxic Release Inventory (TRI) Program. Washington, DC, February 21, 2008. https://yosemite.epa.gov/opa/admpress.nsf/dc57b08b5acd42bc852573c90044a9c4/79d9d094603ce156852573f6007bdf33!OpenDocument
Centers for Disease Control and Prevention (CDC). Third National Report on Human Exposure to Environmental Chemicals Atlanta (GA): CDC, 2005. http://www.jhsph.edu/research/centers-and-institutes/center-for-excellence-in-environmental-health-tracking/Third_Report.pdf
http://www.mountsinai.org/patient-care/service-areas/children/areas-of-care/childrens-environmental-health-center/childrens-disease-and-the-environment/children-and-toxic-chemicals